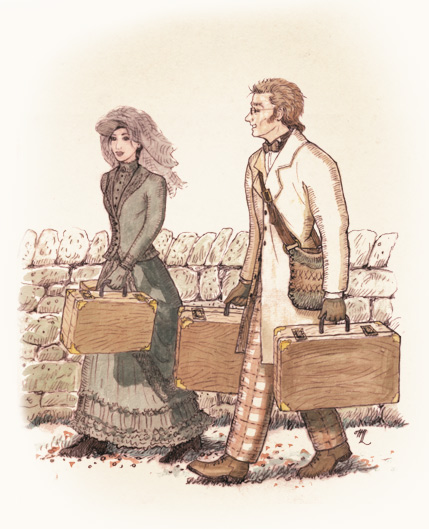 Having misspent his youth, R.S. Fleming left school and worked odd jobs such as scullion, truck assembler, and cook, and hitch-hiked thousands of miles. A recipient of the Chief Scout's Award, and self-taught primitive skills and wilderness survival instructor, he spent extended periods in the forest, living off the land for weeks at a time and putting into practise pioneer crafts and techniques. Deciding on a military career, he opted to be a gentleman ranker, turning down the officer cadet program to be an infanteer, and received the Comradeship Award at basic training. During the mid 1990s he developed the World Peace Language, a simple sign language for international use. Serving thirty-three years in various branches and levels, mostly with the RCAF as an instrument electrical and aviation technician, he was presented with the Queen Elizabeth II Diamond Jubilee Medal for meritorious service. Fleming has spent countless hours preserving 426 Thunderbird Squadron's history, and the institution of the RCAF Memorial at the National Arboretum, Staffordshire. In 2019 he founded Climb For Veterans. Fleming is an animal lover, a conservationist, and enjoys exploring historic sites and museums.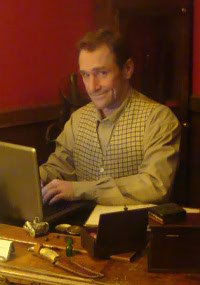 "My challenge as an author lay in ensuring that Kate Tattersall's Adventures were complete, and fleshing them out by painstakingly researching the events, culture, politics, &c. I have been captivated by the past since childhood and studied history continuously. Often there is a reference to some small thing that could be investigated and expanded upon, so a modern-day reader may fully grasp a situation and appreciate the minutiae of the early Victorian era (1837 to 1861). Amazing details about life in the mid 19th century have been gleaned from diaries, letters, notebooks, artwork, periodicals, a ledger, and countless other sources which served as great inspiration. Read my Tale of Diaries Discovered here. If you're interested in learning about the times Kate lived in, you might enjoy perusing the Articles section, where you will find further historical facts, biographical information, and greater detail in regards to the 1800s. If there is anything pertaining to those times you would like to read an article about, please send me a note and I will do my best to provide some information. I'm not an historian, but have learned a great deal about the Victorian era."
R.S. Fleming
And a Team of Skilled People
We would like to thank the illustrator who by taking my descriptions and research was able to envision Kate on her adventures and provide drawings for this website. Mia Lane is an award winning Canadian artist who is best known for her nature themed paintings. She resides in Prince Edward County, Ontario, and has been actively pursuing her art since childhood. All theme artwork appearing on this site is the express property of Mia Lane and copyright protected worldwide.
Other images on this site are credited in the captions, or copyright expired and available in the public domain. The vast majority of old photos and paintings are from Wikipedia.
Kate Tattersall Adventures has an international following and sales from around the world. We appreciate and welcome queries from publishers and producers.
Dan Ireland is the web designer who created this entertaining site. He is part of the innovative team at Snap360.
The cover illustrations are by Nick Craine, a talented Guelph, Ontario, based artist.
Several authors have found historical information and advice from this website and the author. If you would like to have a manuscript vetted, please send a note through the Contact Page.
We would also like to thank the British Museum for the access provided to the Paul Hamlyn Library, which was invaluable in verifying many little known historical details and events.